Retrofitting multi-story fireplaces is difficult in any renovation. But how about multi-story venting a 114-year-old historic hospital that started in complete shambles and is now a gorgeous 500,000-sq. ft. corporate office park with effortless draft control throughout the operation of eight multi-story fireplaces?
Seems daunting, doesn't it? On one hand, you want to avoid multiple flues and save on material costs and penetrations. On the other, you need to maintain pressure and perfect draft for building occupants operating individual fireplaces in their spaces. There's a simple solution for this very common draft control challenge.
Learn about the multi-story fireplace solution that our Reps at Earthcore/Isokern Fireplaces completed with ENERVEX and Good Fulton & Farrell for Old Parkland in Dallas, TX.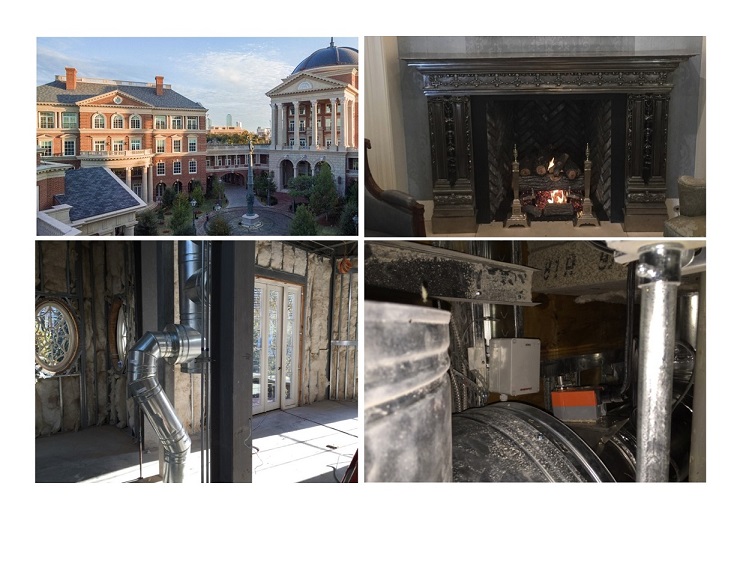 Read the case study:
Or learn more about the ENERVEX Multi-Story Fireplace Exhaust System (MFES), a fully Listed exhaust system that can vent up to 25 gas-fired fireplaces in a single chimney with optimal draft control, regardless of how many fires are burning at the same time.