Ventenergy's custom fireplace design with ENERVEX chimney fan and fan controls burning bright (at the :21 seconds mark)
Here's a Friday-Fun Fact... What do Neil Armstrong, Steven Spielberg, John Wayne, Ron Howard, John Ritter, Daryl Hannah, Tom Selleck and Will Ferrell have in common?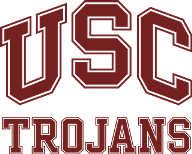 All were Trojans! They all entered their wildly successful careers out of The University Of Southern California (USC). If you've ever visited this school, you know the campus is beautiful and it is busy.
On the cover of TIME MAGAZINE as The Princeton Review's "College Of The Year" in 2000, this prestigious school was ranked15th among 1,061 public and private universities by The Wall Street Journal and Times Higher Education. Representing California, only USC, Stanford, and Caltech appear in the top 25. And among 150 colleges and universities in the western United States, USC ranks third.
An academic institution this of this stature can't have a boring fireplace! USC needed a dramatic focal point for the entrance of its Ronald Tutor Campus Center and that's exactly what ENERVEX Rep Richard Freet of Ventenergy gave them.
Learn how USC's custom fireplace design with ENERVEX chimney fan brings not only stunning beauty, but also safe, efficient draft control and combustion air supply.
Read the case study:
"Vertical-Flame Fireplace Design Graces USC's Ronald Tutor Campus Center"