"One of These Things is Not Like the Other"... Remember that game?
If you're comparing the two commercial chimney fans below and can't find any substantial difference, you are right. You don't need to go back to preschool to realize there is NO difference in design. They are the same product.
Only... the chimney fan on the right was handcrafted by ENERVEX many years ago. The fan on the left was built very recently by a manufacturer of fans and chimney systems who decided it was such a great design, they produced one exactly like it; slapped the red "NEW" stickers on it; and played it off as their own idea. I examined it at the ISH show last week in Frankfurt, Germany; it's a carbon copy inside and out.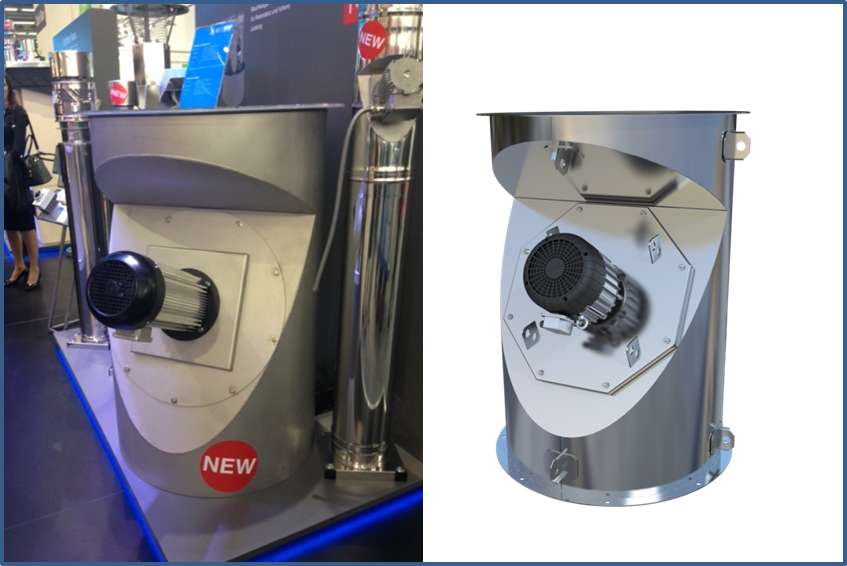 At first I wanted to say "WTF"? But then I remembered Oscar Wilde's (and Mom's) words:
"Imitation is the sincerest form of flattery that mediocrity can pay to greatness."
They were right… Only… Kutzner + Weber, you missed something here.
There IS a difference. And that is, you do not match our level of real-time, quality tech support, seamless integration with our other commercial chimney system products (they were designed for each other), or the flexible sizing and mounting options of the TDF chimney fan. So I guess we should thank you. We're flattered.
Now I leave our readers with another fun game… Who can think of the best alternate acronym for TDF?
Total Duplicate Fan?
Too Dang Fake?
Tactless Design Feint?
Thought-out Deliberate Forgery?