If you didn't get an opportunity to attend the Hearth, Patio & Barbeque Expo (HPBE) in Nashville, you missed some cool stuff. The buzz in our booth was all about custom venting designs – in particular, how to get chimney fan sizing right in older or unusual applications.
Unique venting challenges such as direct-vent, sidewall-mount and true inline fans for air-cooled chimneys were hot topics, sparking conversations about the breadth and flexibility of our custom designs. Three vendors had our chimney fans on display in their booth:
Travis Industries – who took HPBE's "Best-in-Show" Hearth Products – had several large ENERVEX fans on top of the impressive "Unity" Da Vinci fireplace in their oversized booth.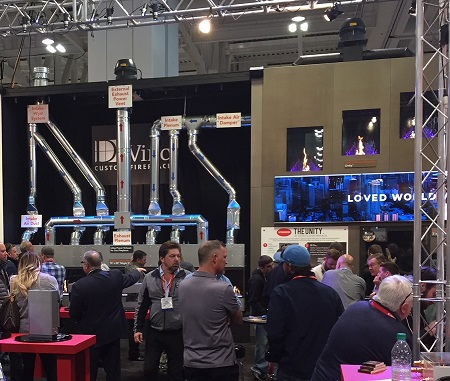 Golden Blount featured a sidewall-vented ENERVEX chimney fan: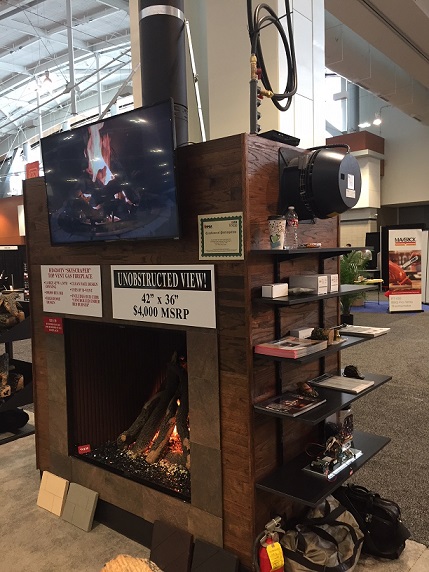 And Stellar Fireplaces' super-cool outdoor booth featured our chimney fans on a gas fireplace: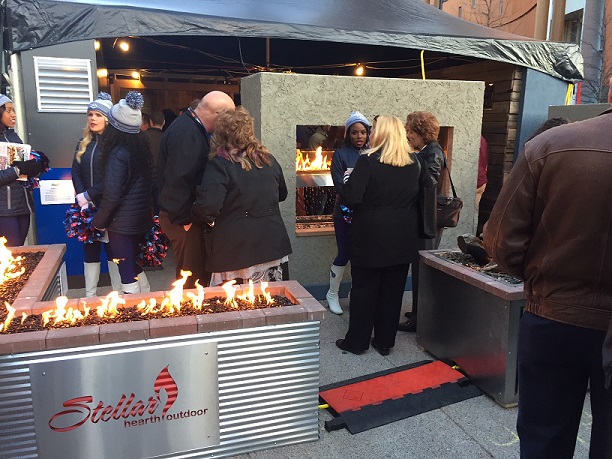 Got a unique challenge of your own? Leave a comment or question; we'd love to hear from you.